Latest
Category
Profile
I have been teaching English to kids in Japan for more than 20 years: public elementary schools in Tokyo for 11 years, and Hello Kids Komazawa for the last 9. For 3 years I have been teaching weekly lessons to students at Tsutsujigaoka Kindergarten. As I tend to stay at the same workplace for a long time, I've been able to see the long-term results of my work. Being able to really see children's English communication ability grow has been very rewarding. I mainly use APRICOT materials in my classroom. They best suit my goal of having students use as much English as possible while developing confidence and self-esteem. I enjoy teaching development, and I love discussing English education with other teachers!
28. SWAP WORKBOOKS!
The workbooks in the Learning World Series offer more than follow-up study to textbook content. In class they can be used to generate communication experiences for students – especially if you have students swap them!
Many sections of the workbooks require students to fill in segments with their own information. This creates a classic 'Äúinterview'ÄĚ situation. Students need to ask and answer each other in order to complete the section.
Below is short video footage of a recent class of 7 students studying with 'ÄúReady'ÄĚ. Each student bring both the textbook and the workbook to class each lesson.

In this lesson I had the students sit in a wide area around the room. Each student had a classmate's workbook, not their own. The page to complete was the top section of page 32.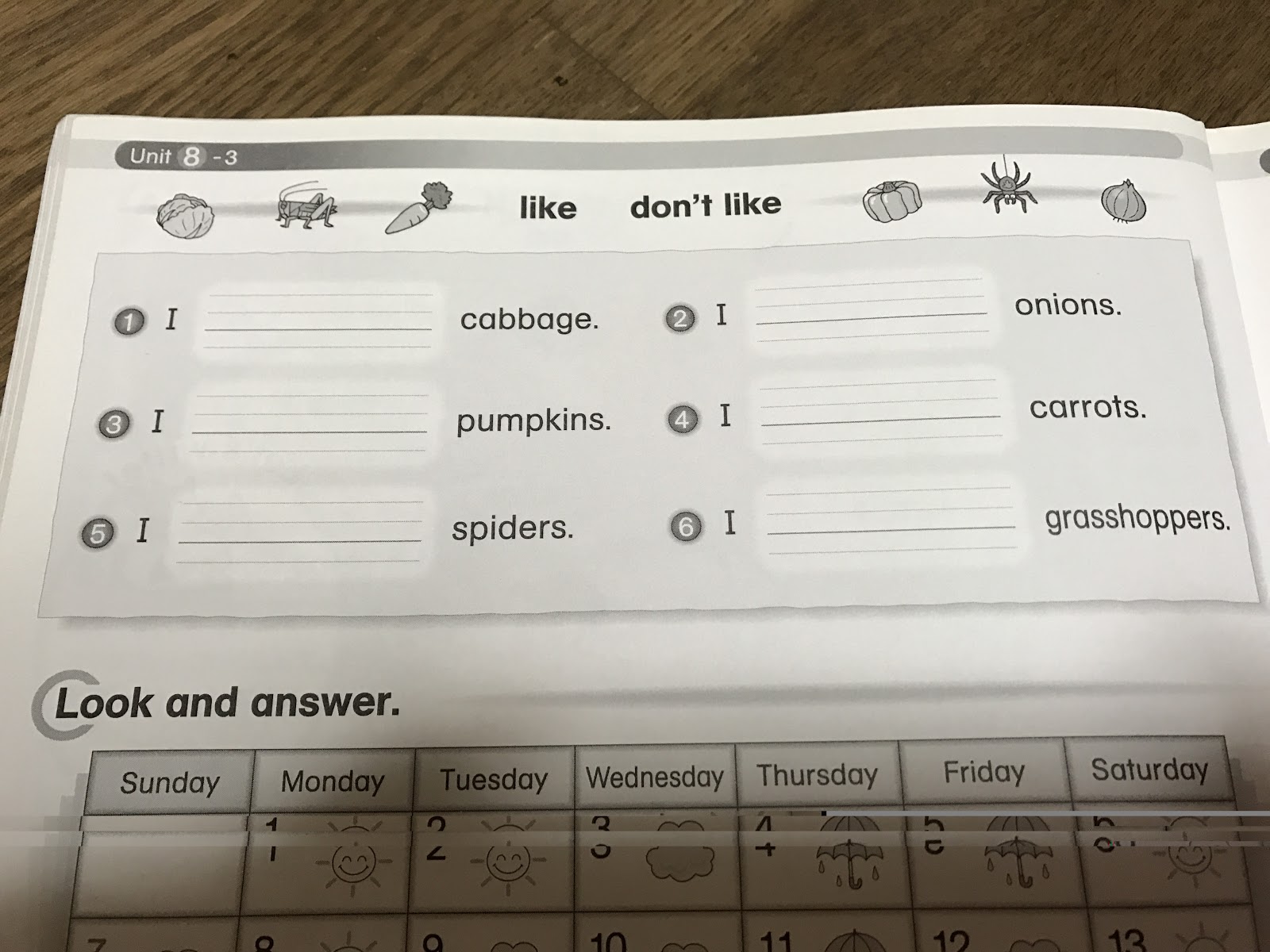 As you can hear from the footage, the students certainly produce English that could do with attention: the pronunciation of 'Äúonion'ÄĚ, the omittance of 'Äús'ÄĚ in 'Äúgrasshopper'ÄĚ etc. However, the simple task of completing a classmate'Äôs workbook page can also produce a very large volume of communication. This too is clear from the footage.
By all means, look for pages in each of the LEARNING WORLD workbooks with sections that require students to fill in their own information. Have students swap books and complete it for their classmates. I think you and they will enjoy this experience!