â–¼

Coursebooks

â–¼

Textbooks

â–¼

Picture Books

â–¼

Big Books

â–¼

Songs & Chants

â–¼

Alphabet/Phonics

â–¼

Vocabulary/Grammar

â–¼

Software for Making Materials

â–¼

Readers

â–¼

Dictionaries

â–¼

Teaching Aids

â–¼

Puzzles

â–¼

DVDs

â–¼

Cards/Card Stock

â–¼

Lesson Plans

â–¼

Stickers & Stamps

â–¼

Classroom Items

â–¼

Books on English Education

â–¼

Japanese

â–¼

Babies/Toddlers/Preschool

â–¼

Application



Learning World for Tomorrow Student Book(1st Edition)

| | |
| --- | --- |
| Age: | 11-14 |
| ISBN: | 978-4905737-582 |
| Product Code: | 10700 |

Price 1,430JPY

1st Edition: Series highest level! Lots of creative writing activities.
Each unit has creative writing activities that focus on having students express their own thoughts and ideas. By using dictionaries and looking up information on the Internet, students learn phrases that they themselves want to know. In this situation, the teacher's role is a facilitator. This important role involves guiding students through the learning process where English becomes a tool for self-expression.
For:
・Elementary school students who have finished Learning World 3
・Elementary school students who have finished CHANTS for Grammar
・Junior high school students
â–  Author: Mikiko Nakamoto
Size A4 / 64 pages / Full color
The unit themes are selected to draw the interest of elementary sixth grade and junior high students. The topics help adolescents foster self-esteem and respect for interpersonal differences.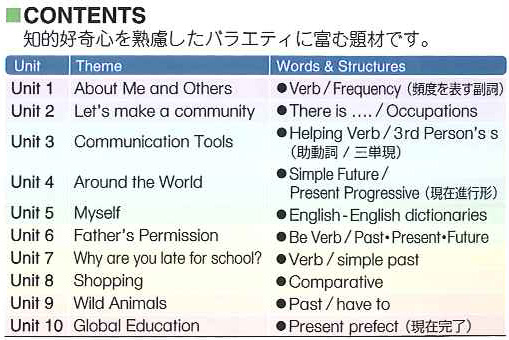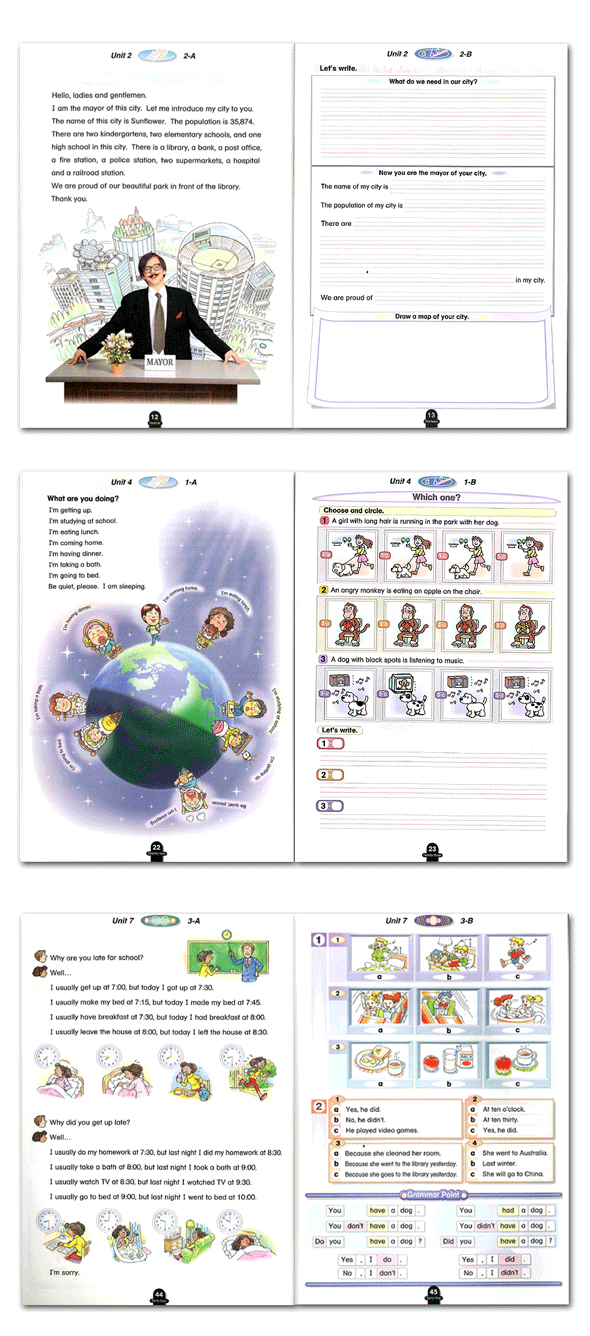 ★ Main characters: Rick (12), Rick's family, Kelly (Rick's friend)