Latest
Category
Profile
I have been teaching English to kids in Japan for more than 20 years: public elementary schools in Tokyo for 11 years, and Hello Kids Komazawa for the last 9. For 3 years I have been teaching weekly lessons to students at Tsutsujigaoka Kindergarten. As I tend to stay at the same workplace for a long time, I've been able to see the long-term results of my work. Being able to really see children's English communication ability grow has been very rewarding. I mainly use APRICOT materials in my classroom. They best suit my goal of having students use as much English as possible while developing confidence and self-esteem. I enjoy teaching development, and I love discussing English education with other teachers!
27. ACTIVITY SHEETS: Kites
At every chance I get to speak with teachers, I always strongly suggest that they put APRICOT'Äôs LEARNING WORLD 'ÄúACTIVITY SHEETS'ÄĚ into their classroom. This material is a collection of class communication activities that require students to speak, listen and occasionally read. There are 'ÄúACTIVITY SHEETS'Äú for Book 1, Book 2 and Book 3.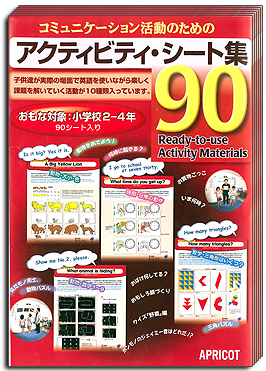 "ÄÄ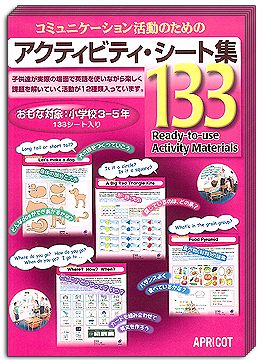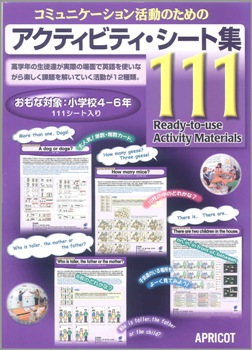 And while each collection match the grammar or vocabulary of units within these texts, they are well worth having even if students aren'Äôt studying with LEARNING WORLD. Indeed, I use 'ÄúACTIVITY SHEETS'ÄĚ very often with junior high classes because they can often supplement their school grammar study quite nicely.

Take the 'ÄúKITES'ÄĚ from 'ÄúACTIVITY SHEETS Book 2'ÄĚ.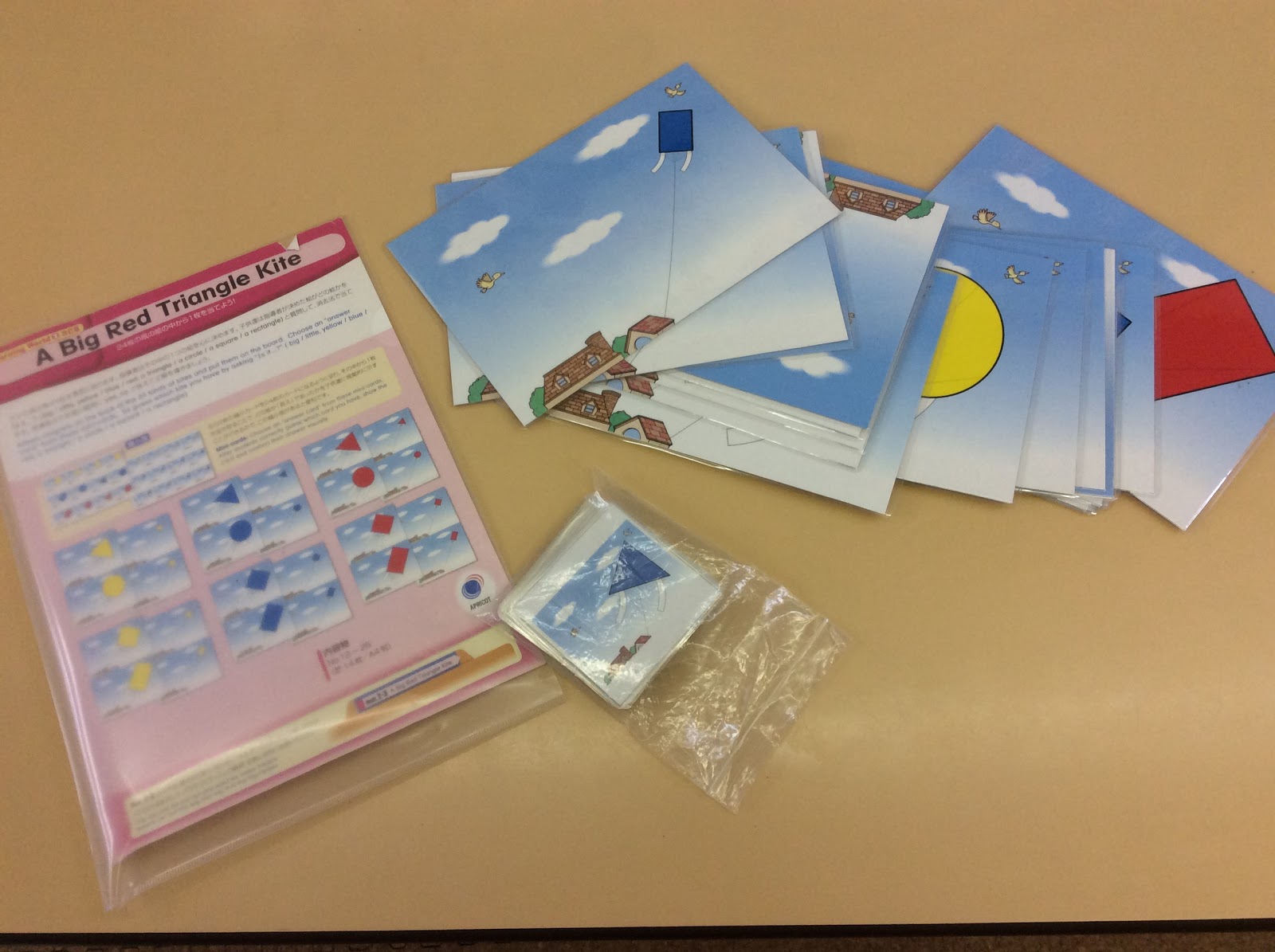 'ÄúKITES'ÄĚ consists of pictures of kites in two sizes (big and small), four shapes (circle, square, rectangle, triangle) and three colors (blue, red and yellow). Its original design was to have students practice phrases such as 'Äúls it big?'ÄĚ 'ÄúIs it a square?'ÄĚ 'ÄúIs it red?'ÄĚ etc. in a process of elimination to find one kite chosen by the teacher and later a student.

However you can also use the material to familiarize students with English such as 'ÄúOne'Ķ. the other…'ÄĚ 'ÄúOne'Ķ the others'Ķ.'ÄĚ 'ÄúBoth'Ķ'ÄĚ 'ÄúEach'Ķ'ÄĚ 'ÄúEvery'Ķ'ÄĚ etc. This English appears usually in second grade junior high school texts.

Try the following activity:
WARM-UP: Show students all the kites. Have them note the variety in shapes, colors and sizes.

Step1: Without showing the students, take two kites of a different color and place them face down on the whiteboard. Write: 'ÄúThere are two kites.'ÄĚ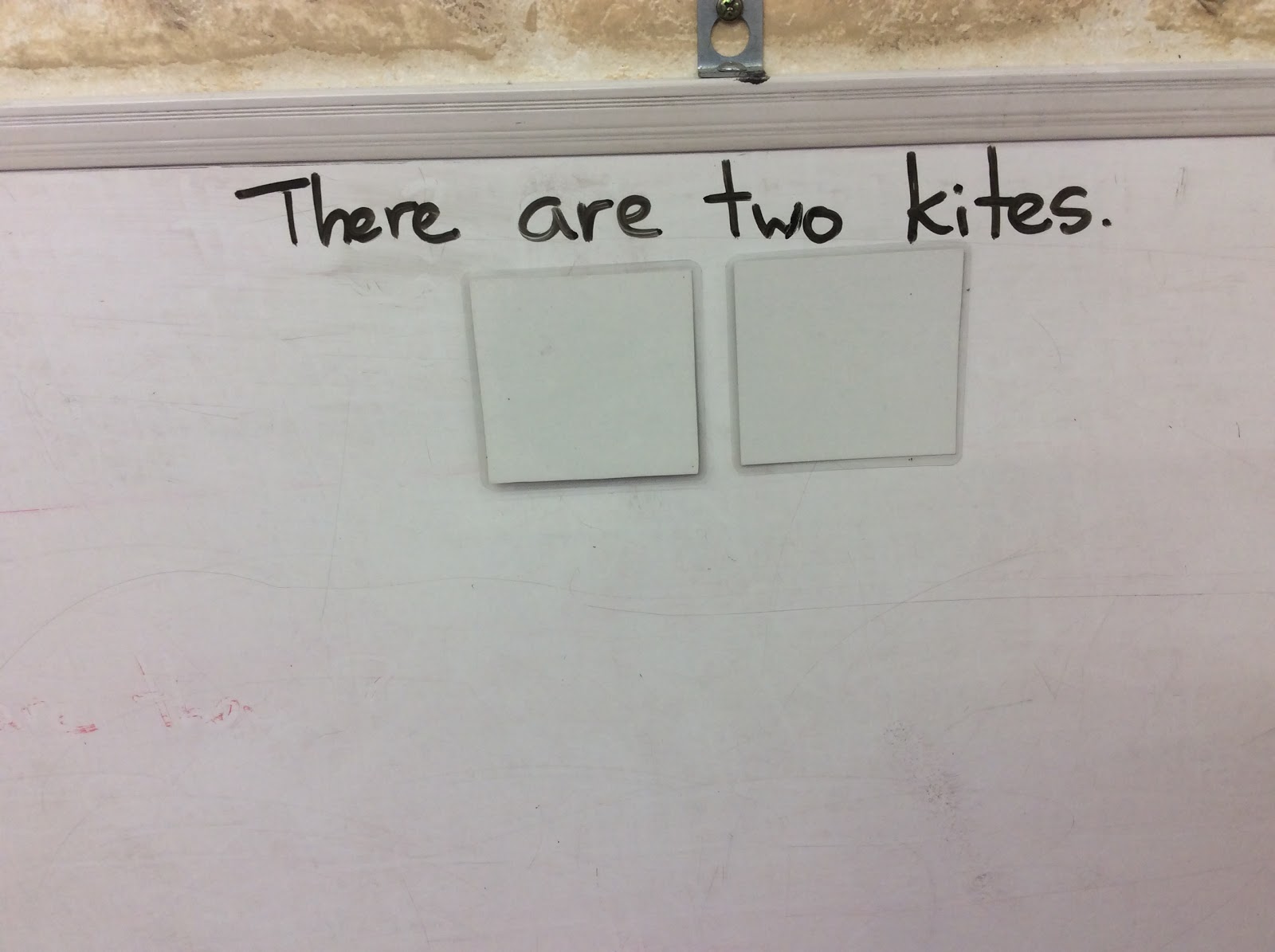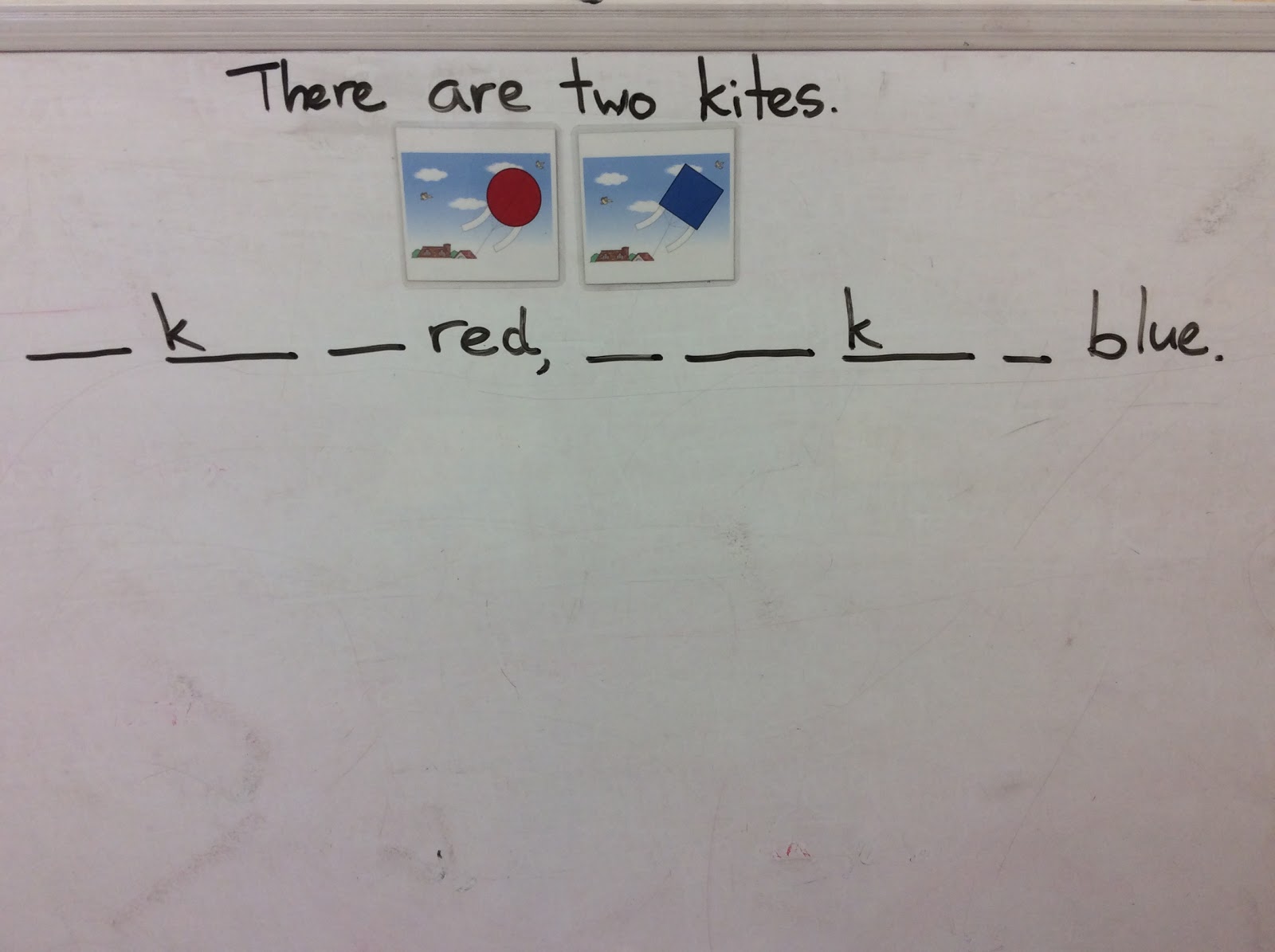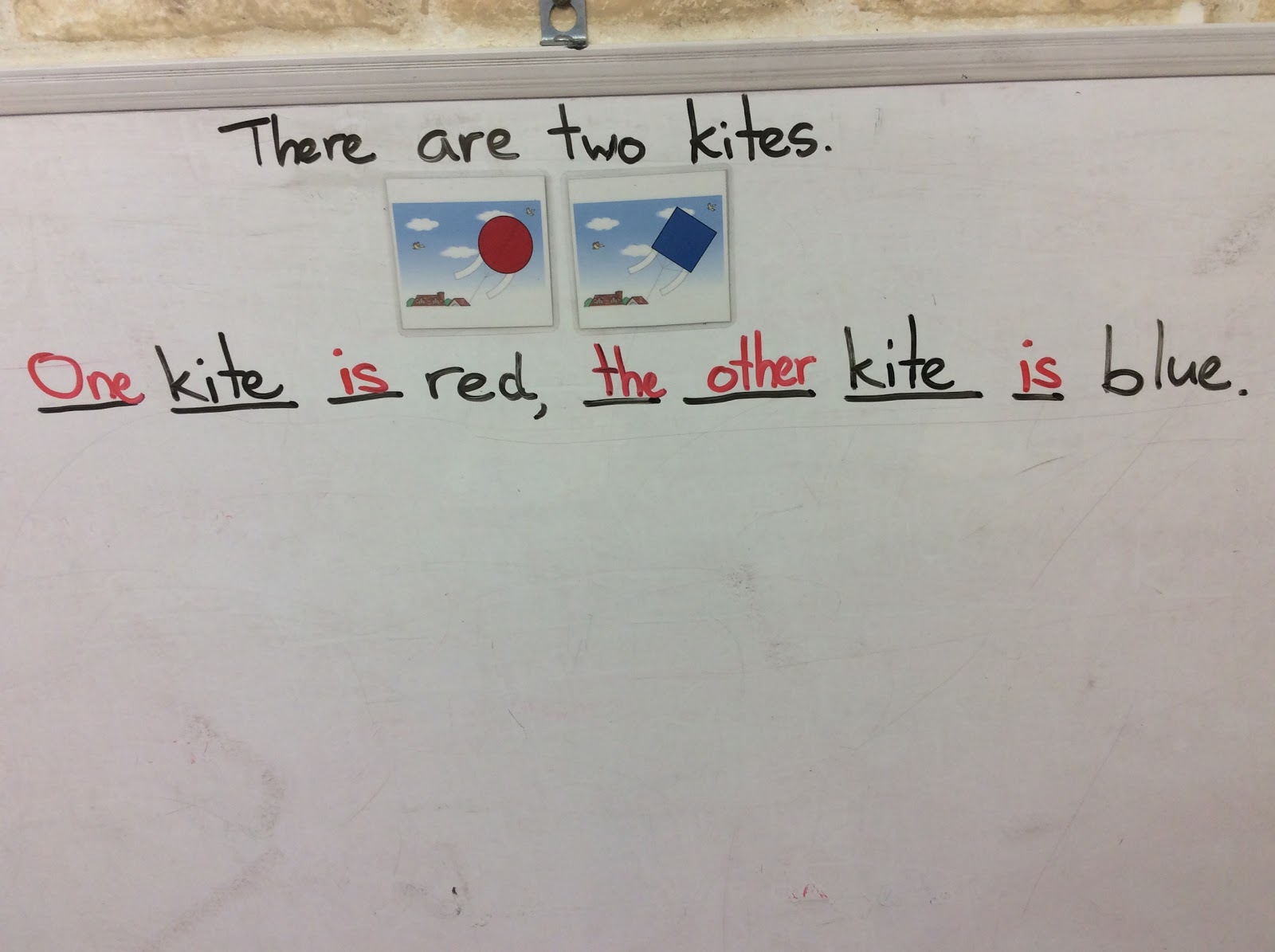 Step 2: 'ÄúThere are three kites.'ÄĚ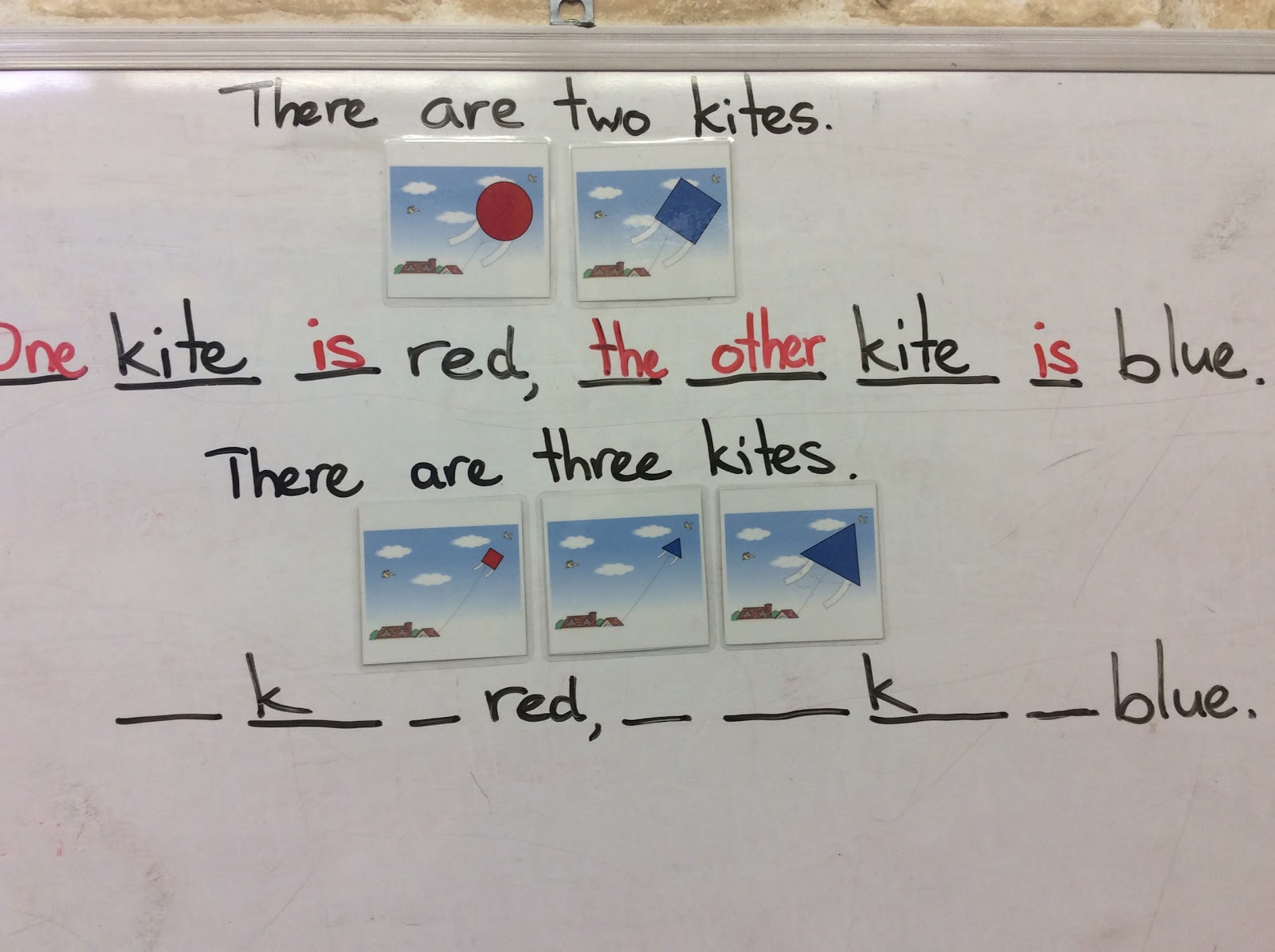 Step 3: 'ÄúThere are three kites'ÄĚ again. In fact, they'Äôre the same three kites. This time 'ÄúTwo blue kites'ÄĚ comes first.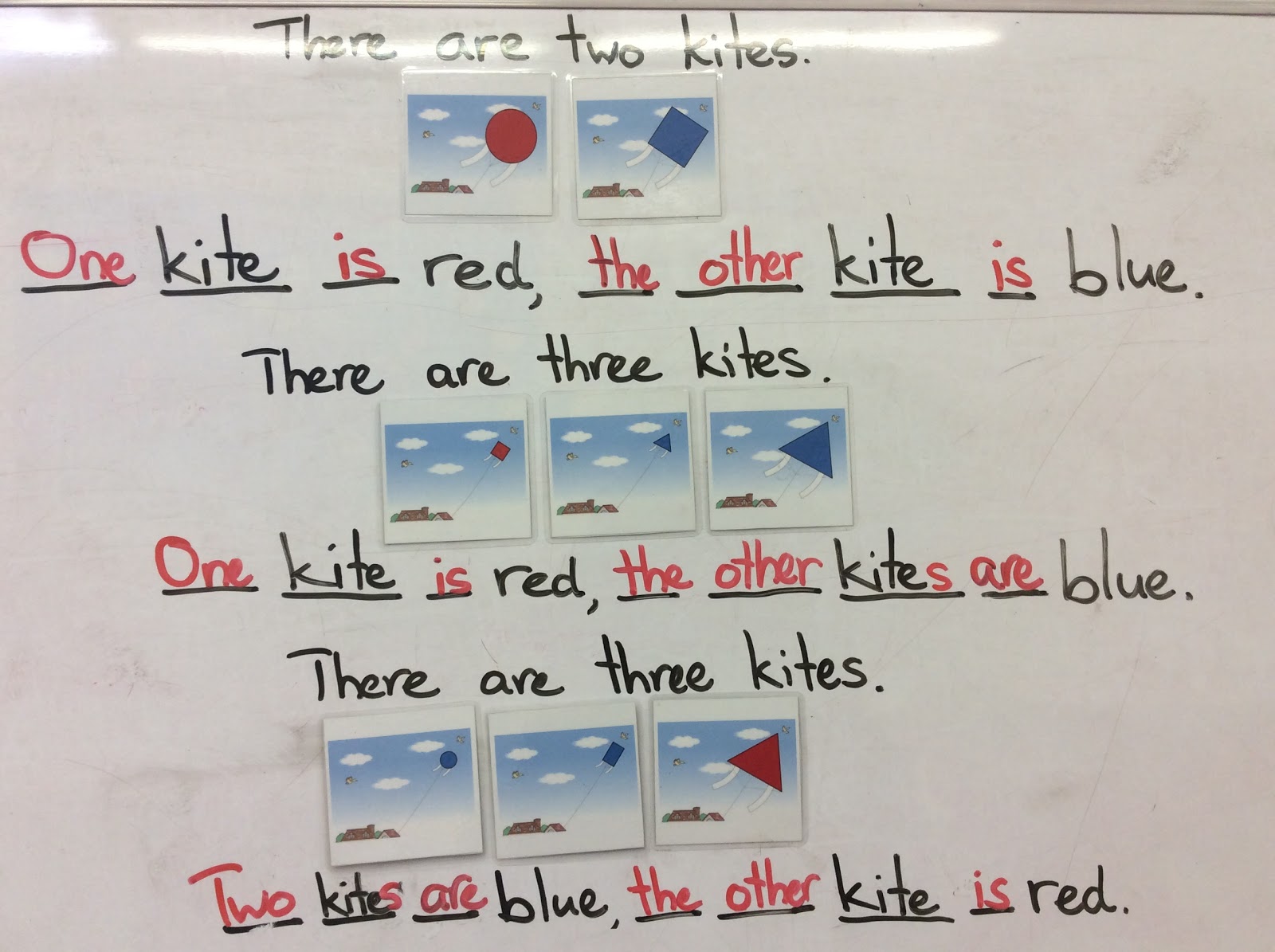 Step 4: 'ÄúThere are two kites.'ÄĚ This time, the word 'Äúkite'ÄĚ is dropped.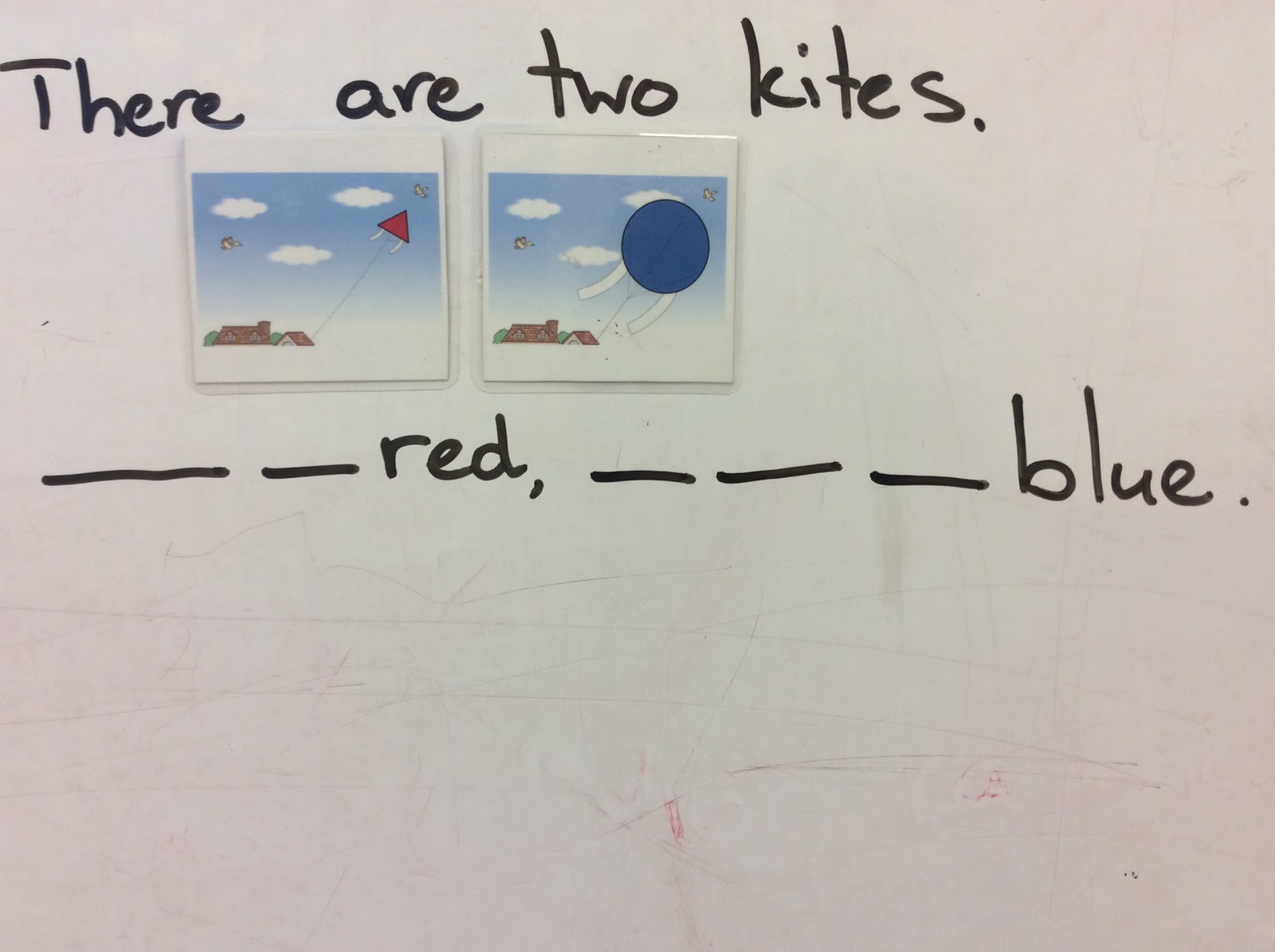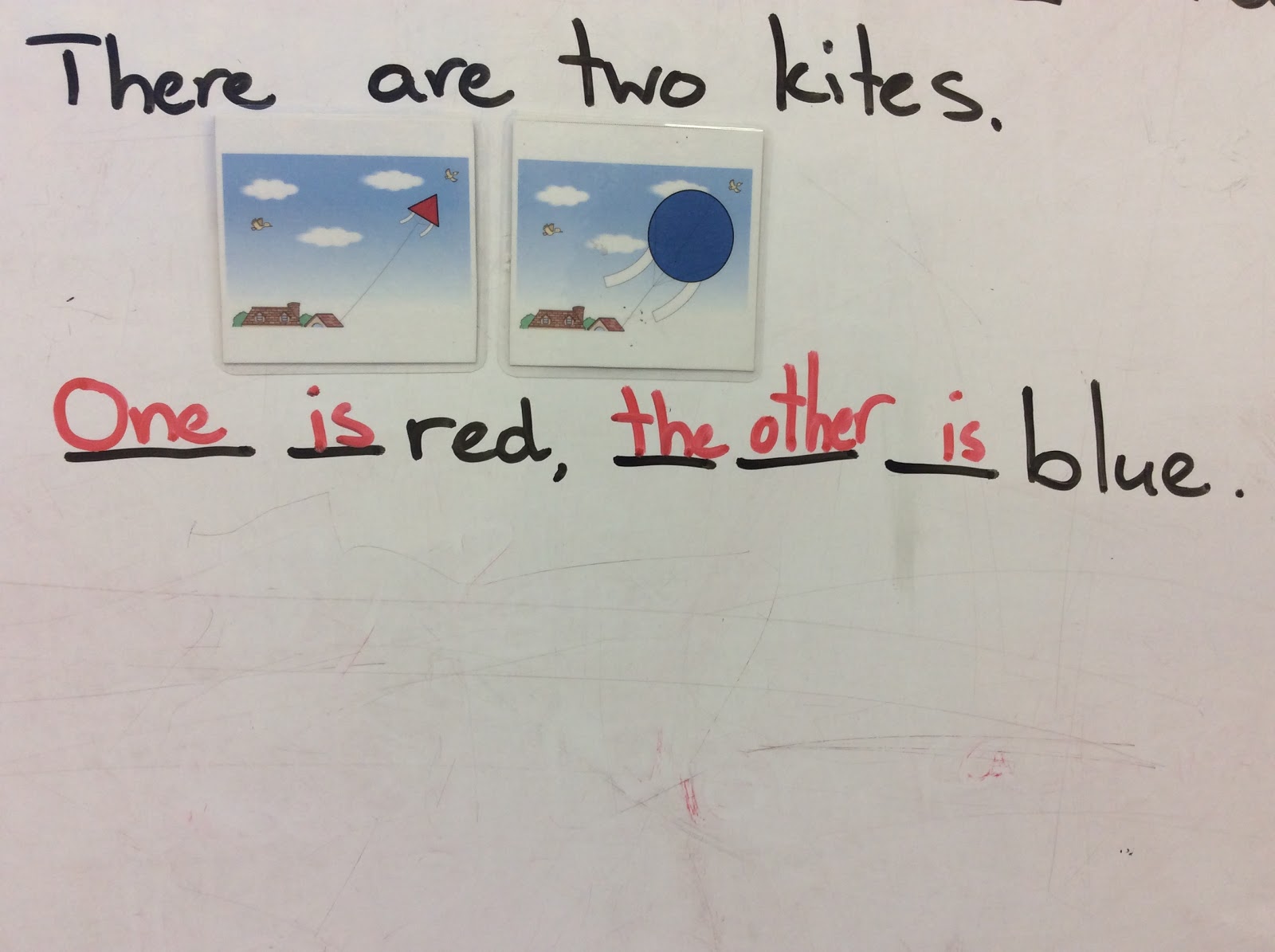 Then three kites: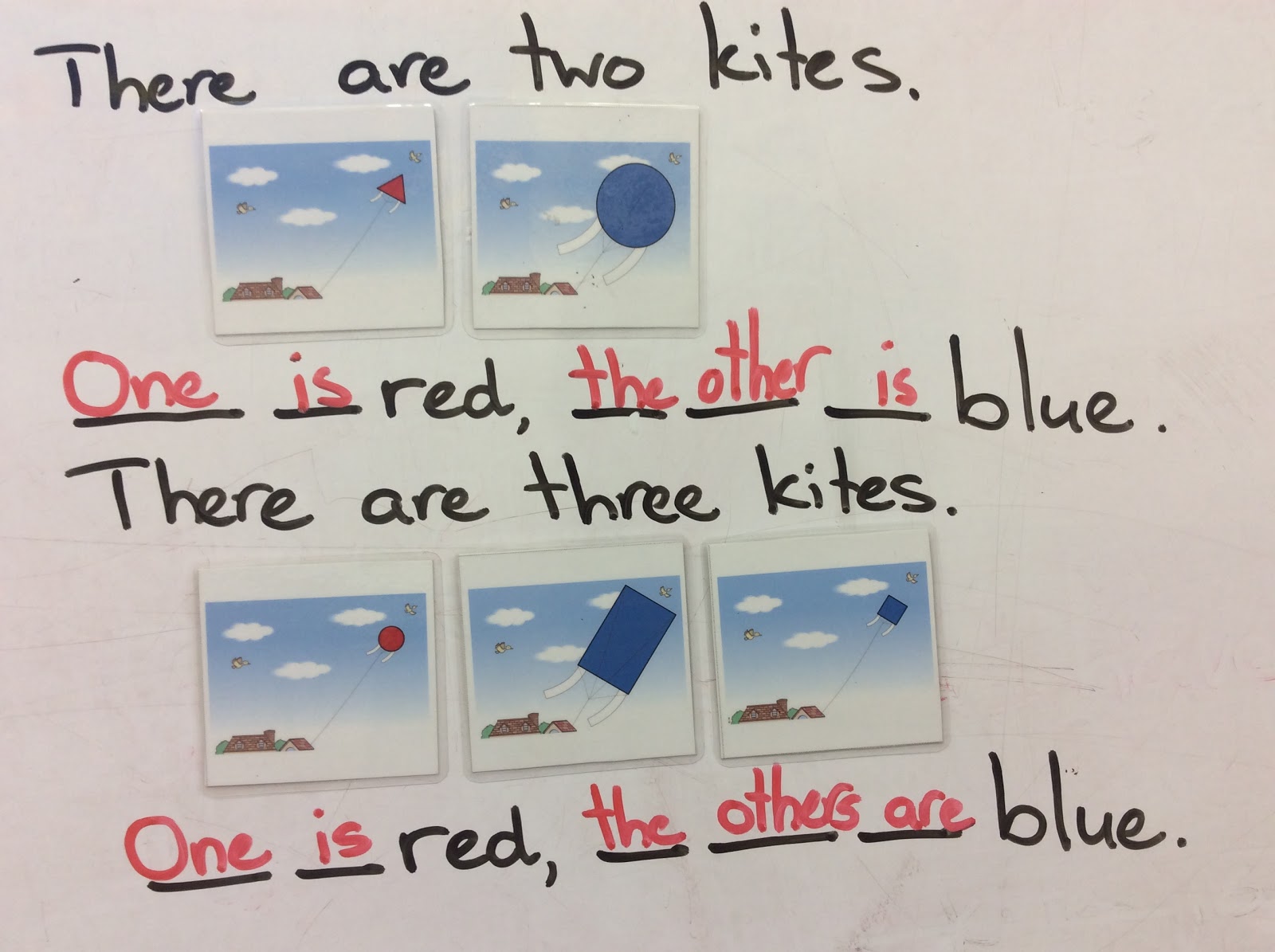 Step 5: A new color will introduce the English 'Äúanother'ÄĚ.




After Step 5, the English 'Äúboth'ÄĚ and 'Äúall'ÄĚ can also optionally be introduced: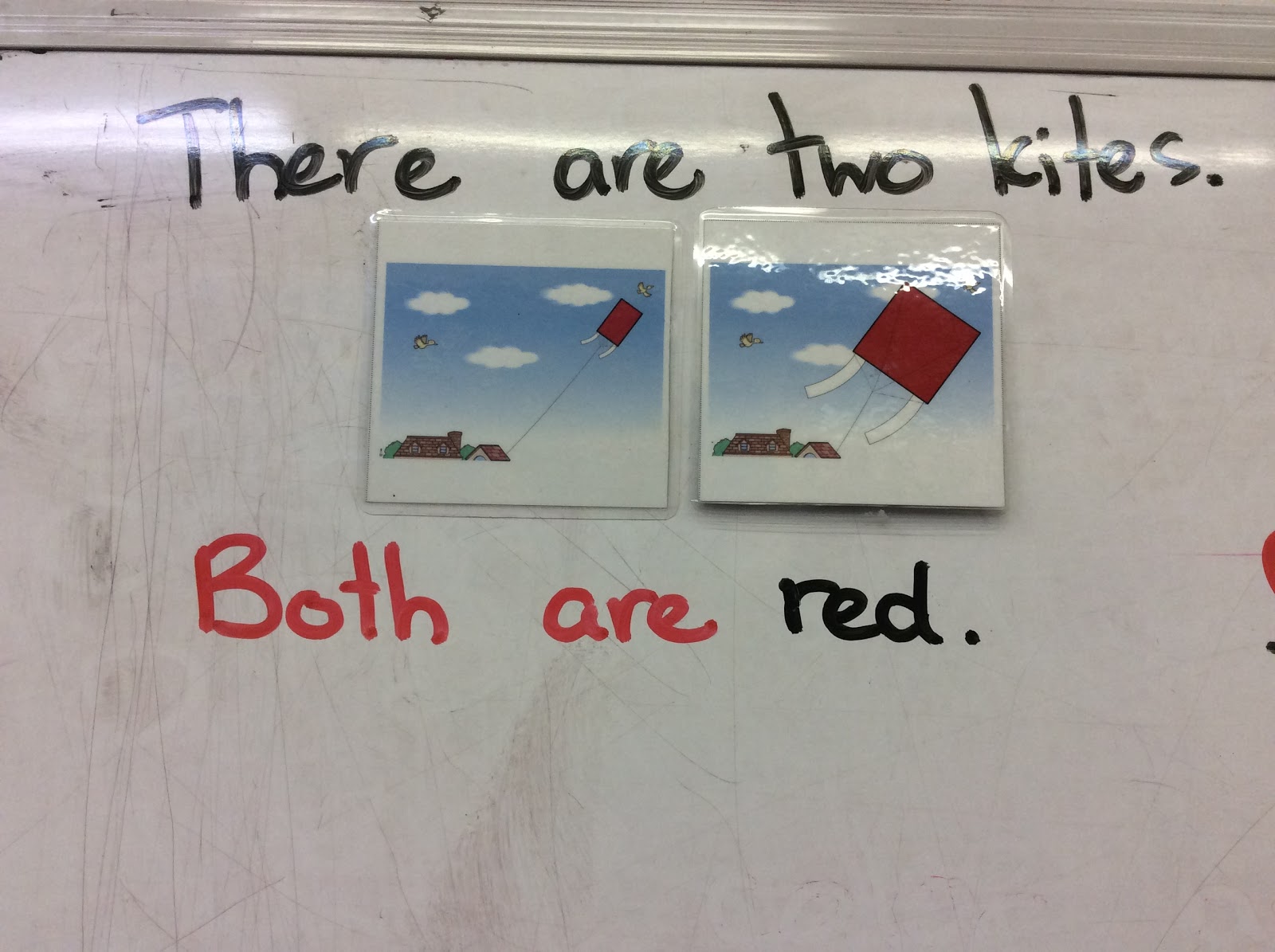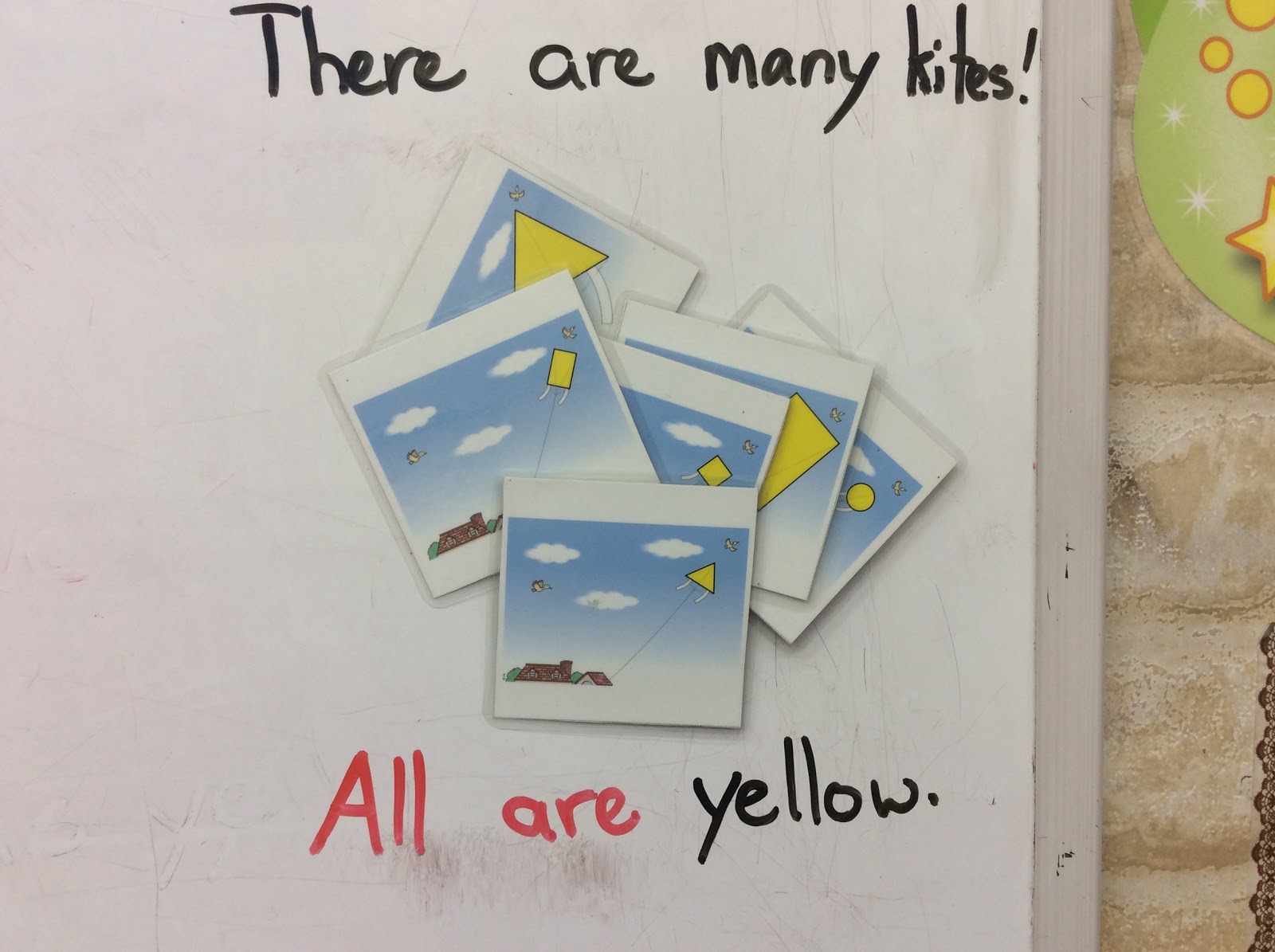 The materials from ACTIVITY SHEETS are excellent when they're used exactly as they are intended. However with a little imagination they can also be used effectively to introduce a lot other language and concepts.
Definitely get them for your classroom this year!!