Latest
Category
Profile
I have been teaching English to kids in Japan for more than 20 years: public elementary schools in Tokyo for 11 years, and Hello Kids Komazawa for the last 9. For 3 years I have been teaching weekly lessons to students at Tsutsujigaoka Kindergarten. As I tend to stay at the same workplace for a long time, I've been able to see the long-term results of my work. Being able to really see children's English communication ability grow has been very rewarding. I mainly use APRICOT materials in my classroom. They best suit my goal of having students use as much English as possible while developing confidence and self-esteem. I enjoy teaching development, and I love discussing English education with other teachers!
9. Hiromi Kawahara-sensei's "Use of Teaching Materials" Seminar
OK, so hands up all those who went to Hiromi Kawahara-sensei's (Tokyo) Seminar on Sunday? Well, my hands are certainly raised high above my head right now! What a day!!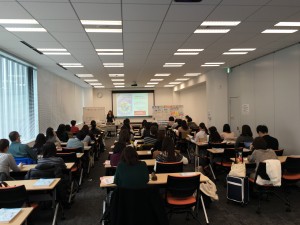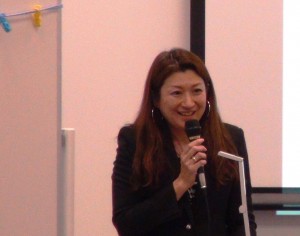 It'Äôs no secret that I'Äôm a big fan of Hiromi Kawahara. She'Äôs one of my 'ÄúBig Four'ÄĚ most influential teachers (Ron Martin, John Fanselow, Mikiko Nakamoto, Hiromi Kawahara). And on Sunday I felt that she presented the bestest of ALL her best presentations. If you are reading this and you haven'Äôt yet been to any of her workshops, you really should go! And here'Äôs why:
Her ideas make sense Рso they're easy to understand.
Everything she says strikes a chord with you, so as she talks you'll find yourself nodding. Then as you look around, you see so many others in the room involved in the same synchronized nodding movement. She talks about all the things you've felt as a teacher but could never quite put your finger on. She describes everything you've always wanted to describe about teaching but could never find the words to do so.
She offers good, very simple classroom ideas – and then expands them further for another few good, very simple classroom ideas. You'Äôre left feeling 'ÄúYeah, I think I could do that'Ķ'ÄĚ or 'ÄúI think my students would like that'Ķ.'ÄĚ or 'ÄúThat'Äôs interesting! What material is that again?'ÄĚ
She really seems to understand the challenges teachers face, and her advice is practical.
First appearances are deceiving; she doesn'Äôt fit my 'Äúimage'ÄĚ of an educator: elderly, soft-spoken with eyes squinted to half-closed during moments of profound depth. She instead rather looks like a fun friend to have a few drinks with. Her deep, deep understanding of children'Äôs English education however, one that she shares a little at a time with you as the presentation progresses, will perhaps surprise you.
She has total command of all of APRICOT'S materials and readily shares ideas on how to apply them in the classroom.
I chose a couple of scribbles from the notes I made on Sunday to serve as my 'Äúbest presentation moments'ÄĚ:
'ÄĚFor students to produce original ideas and opinions in class, teachers need to present lessons that don't require merely one answer.'ÄĚ I agree. This thought significantly sets English teachers apart from teachers of other subjects. Until English teachers themselves understand this point, their efforts in the classroom will never produce students capable of worthy English communication.
'ÄĚWhen teaching with LEARNING WORLD textbooks, in class you open the textbooks last!'ÄĚ This point reminded me of teachers I worked with many years ago who at the start of each lesson would have students open their textbooks at the page where the previous lesson had ended, and resume from there, planning the lesson as they did it. LEARNING WORLD is not a textbook designed for that style of teaching.
I can't stress enough the value of APRICOT workshops. The insight to be gained there from the experiences of the teachers presenting, as well of course those of the teachers attending, can ultimately make important differences to the experiences of your own students.
Kawahara sensei, Otsukaresama deshita for Sunday! I'm looking forward to seeing you and everyone at next year's workshops!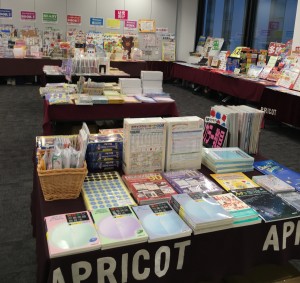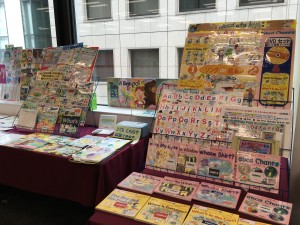 'óŹthe next events information 'áí'áí Click here!