â–¼

Coursebooks

â–¼

Textbooks

â–¼

Picture Books

â–¼

Big Books

â–¼

Songs & Chants

â–¼

Alphabet/Phonics

â–¼

Vocabulary/Grammar

â–¼

Software for Making Materials

â–¼

Readers

â–¼

Dictionaries

â–¼

Teaching Aids

â–¼

Puzzles

â–¼

DVDs

â–¼

Cards/Card Stock

â–¼

Lesson Plans

â–¼

Stickers & Stamps

â–¼

Classroom Items

â–¼

Books on English Education

â–¼

Japanese

â–¼

Babies/Toddlers/Preschool

â–¼

Application



Perfect for kids from preschool to kindergarten. Great for a "Mom & Me" class.
Welcome to Learning World PINK is full of daily expressions that kids use in their days from "good morning" to "good night".
Children will enjoy songs and chants based on their daily routines: songs to brush their teeth, to flush the toilet, to zip up their pants, to push the cart in the supermarket, and to wash themselves in the bath; chants to hang laundry, to go to a playground, to cross the street, and to put their toys away.
The student book is 10 units. Each unit has two 2-page spreads. A 2-page spread is a full-color picture with a song and/or chant and a short dialogue. Kids enjoy looking at the pictures and trying to identify as much as they can. The catchy songs and chants are fun for kids to sing along with.
â–  Author: Mikiko Nakamoto
Size: A4 /Â Full Color /Â 40 Pages /Â Comes with attached "Arts & Crafts"
※Student CD and accompanying flashcards sold separately.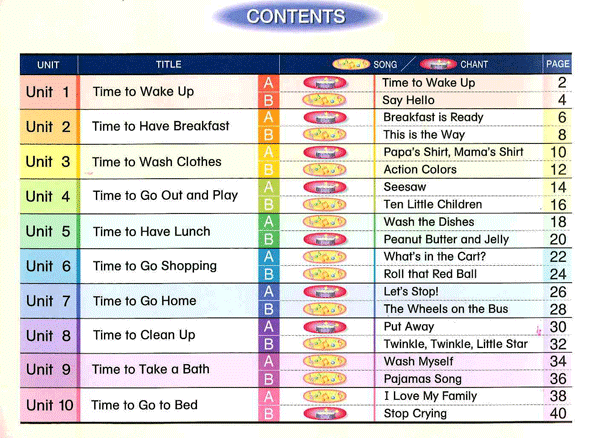 ↓Unit 7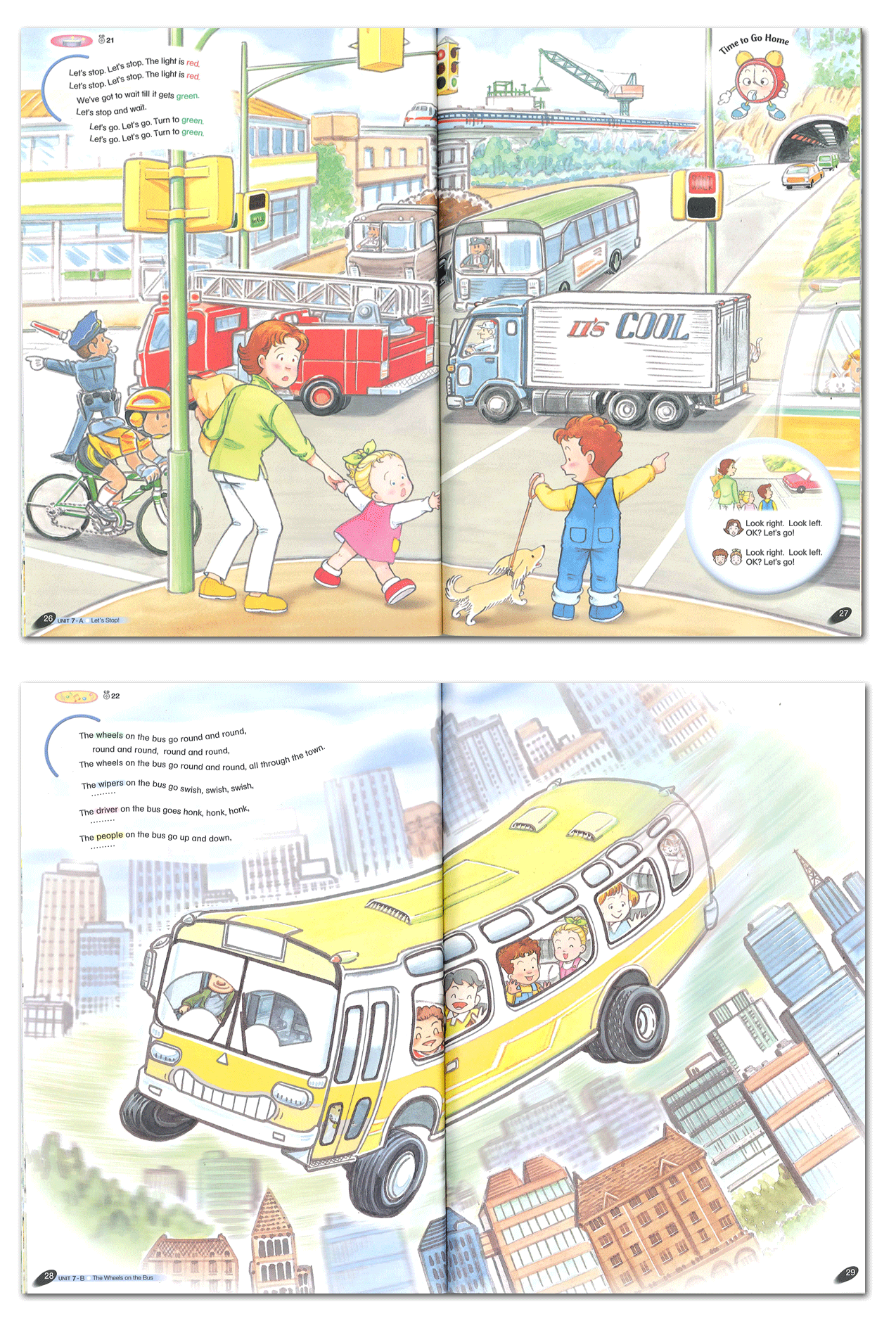 ↓Unit 8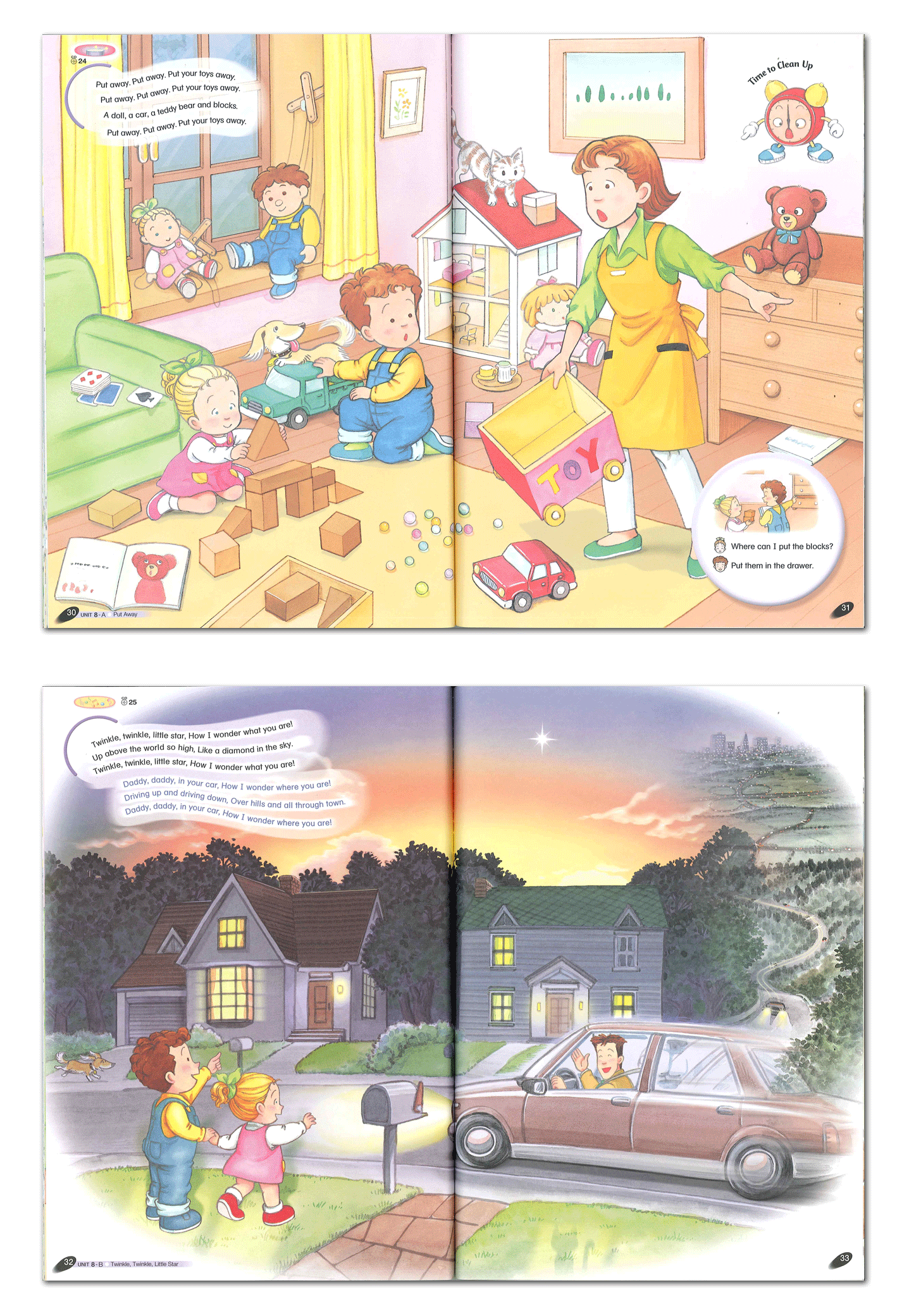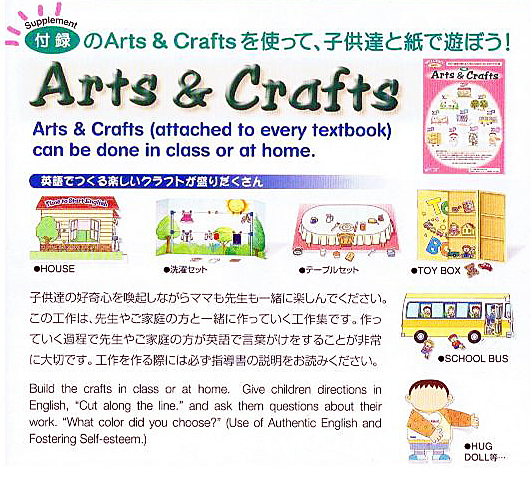 This is a great book for Moms to do with their kids…
From the ages of 3-5, kids can have fun with their parents playing in English.
At this age, children are still developing their communication skills. Playing with language with someone who loves them is an easy and natural way for children to acquire language ability.